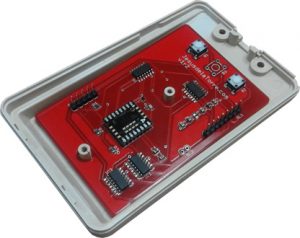 Ever wanted to replace your old unreliable Amiga mouse that have old degraded sticky ball?
You do ? How about mouse with laser photo sensor for Amiga ? Dreams ?
Dreams come true! Now you have a chance Jesus Delatorre build drop in replacement PCB for your old tank mouse around modern ADNS-9800 laser sensor. He even left place for third button. Check how easy replacement is on Jesus Delatorre site.
Replacement board offers 8500 DPI and a better performance in surfaces that optical mouses. Available on pre-order at special price 43,95 €. Availability from March 29th 2017.
source: http://www.jesusdelatorre.com/showpost.php?postID=32
shop: http://amigastore.eu/en/559-laser-upgrade-for-amiga-mice.html