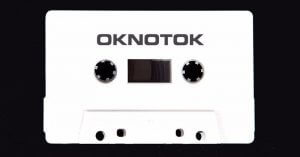 Radiohead released OK COMPUTER was album from 1997.
Now in 2017 they released it again as OKNOTOK and as they say it is a "Rescued from defunct formats, prised from dark cupboards and brought to light after two decades in cold storage… OK COMPUTER: the original twelve track album, three unreleased tracks and eight B-sides, all newly remastered from the original analogue tapes".
Here comes the interesting part: The deluxe box set edition of OKNOTOK contains what is described on Radiohead's web store as a "C90 cassette mix tape compiled by the band, taken from OK Computer session archives and demo tapes."
So in case you have working ZX Spectrum with tape recorder and you have purchase OKNOTOK's $130 Boxed Edition with a tape check last two minutes of tape, yes you will hear familiar loading noise that your spectrum will turn in program 🙂
Well it will not work straight on all tapes and If you have a problem check link in source. For others here is nice video to watch.
Radiohead: http://www.oknotok.co.uk/
Source: How to run secret ZX Spectrum message from Radiohead's OKNOTOK C90 tape