When we would mention Andrew Hewson & Rob Hewson,
many will think about great game URIDIUM
On new kickstarter Andrew Hewson presents HYPER SENTINEL – an intense retro gaming inspired shoot by Uridium and promise to deliver classic arcade action.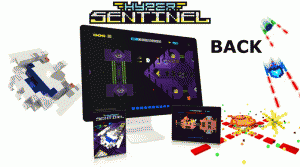 According to site Demo available but only for ios devices, as it is explained Hyper Sentinel has initially been developed in Sprite Kit which is an Apple-specific platform. It means there is a lot of work involved in porting to Unity so we can bring the game to PC, Android, Mac and console.
Take look at kickstarter here.