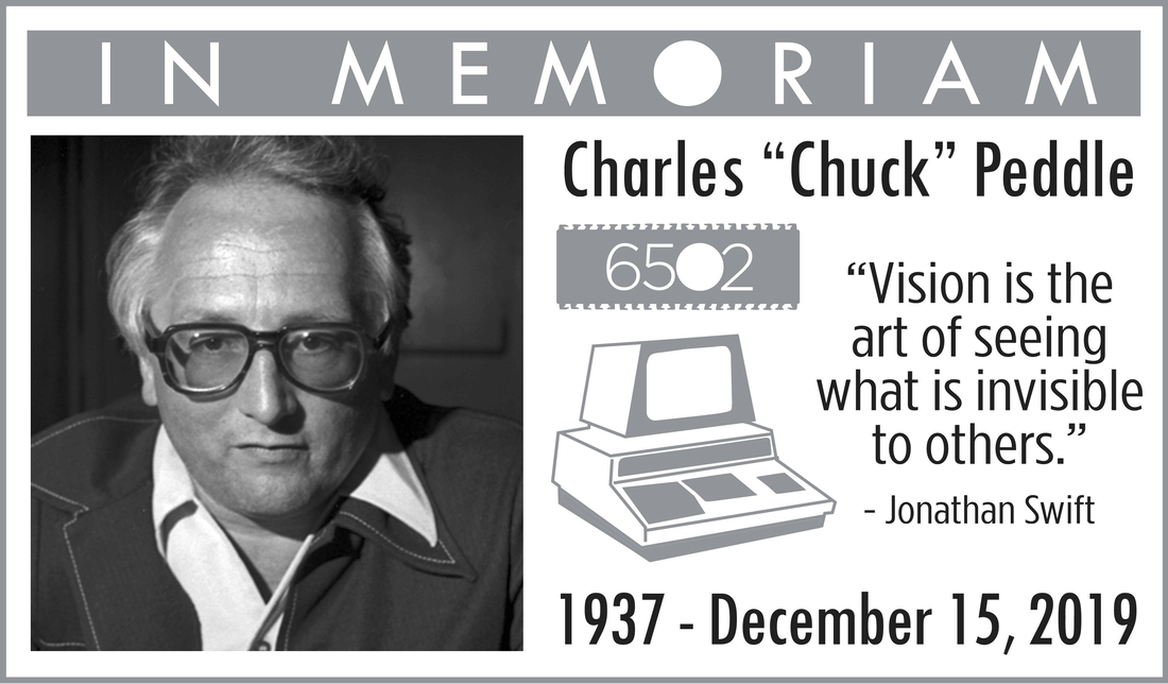 This article is dedicated in to Chuck Peddle as has died on December 15th.

Charles "Chuck" Ingerham Peddle was an American electrical engineer best known as the main designer  of the MOS 6502 microprocessor, as well as the KIM-1 single-board computer and its successor the Commodore PET personal computer of course both based on the 6502.
Prior to MOS Chuck worked on the Motorola 6800 microprocessor and was refused by Motorola management have more affordable microprocessor that could be used in a wider array of applications.
After he got refused he left the company for MOS Technology in 1974 along with Harry Bawcom, Wil Mathys, Rod Orgill, Ray Hirt, Mike Janes, Terry Holdt, and Bill Mensch and they begin to work on 6501 microprocessor that became affordable revolutionary 6502 microprocessor that was used in many computers  starting with KIM-1, Commodore PET, Commodore 64/128, commodore 264 range , Atari, Apple, BBC, NES etc…
CBM or Commodore Business Machines purchased MOS Technology in 1976 and there is anecdote:"With this chip we can build a personal computer." that Peddle said before he created the Commodore PET personal computer, the was predecessor of Commodore 64 the best selling personal computer of all the time.
Chuck was one of the giants of the personal computing industry.
But did you know that he worked also with USB Flash Modules and on SSD drives ? Chuck patented the The Flash Controller (TFC) chip that was designed with 65C02 microprocessor with highspeed DMA features for USB FLASH Modules. The TFC used Chuck's patented "page-mode" concepts for replacing bad pages with "good" pages within tested "bad" segments. Guess who wrote the Assembly language code for the TFC. 🙂
Chuck worked with FLASH memory suppliers to support his "page-mode" business and his latest work was on Solid State Disc (SSD) drives, used some of the TFC concepts for high speed DMA transfers.
links:Chuck Peddle biography wiki
links:Team behind 6502
links:About Chuck Peddle by Bill Mensch