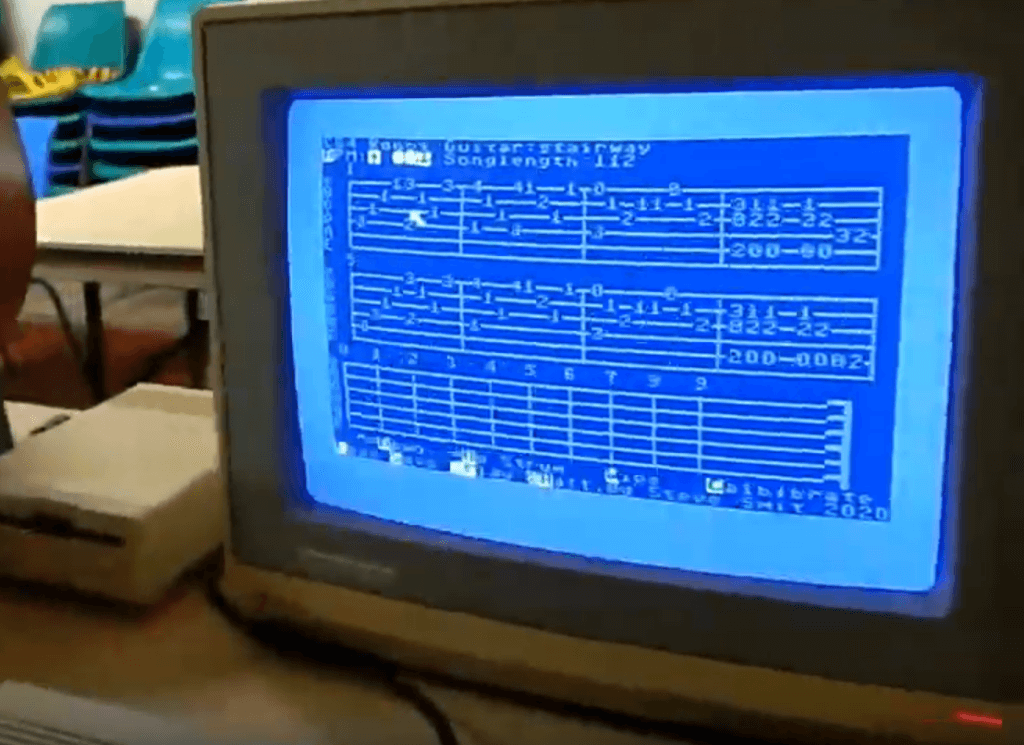 It took a project of 3 years for Steve Smit created C64 Robot Guitar.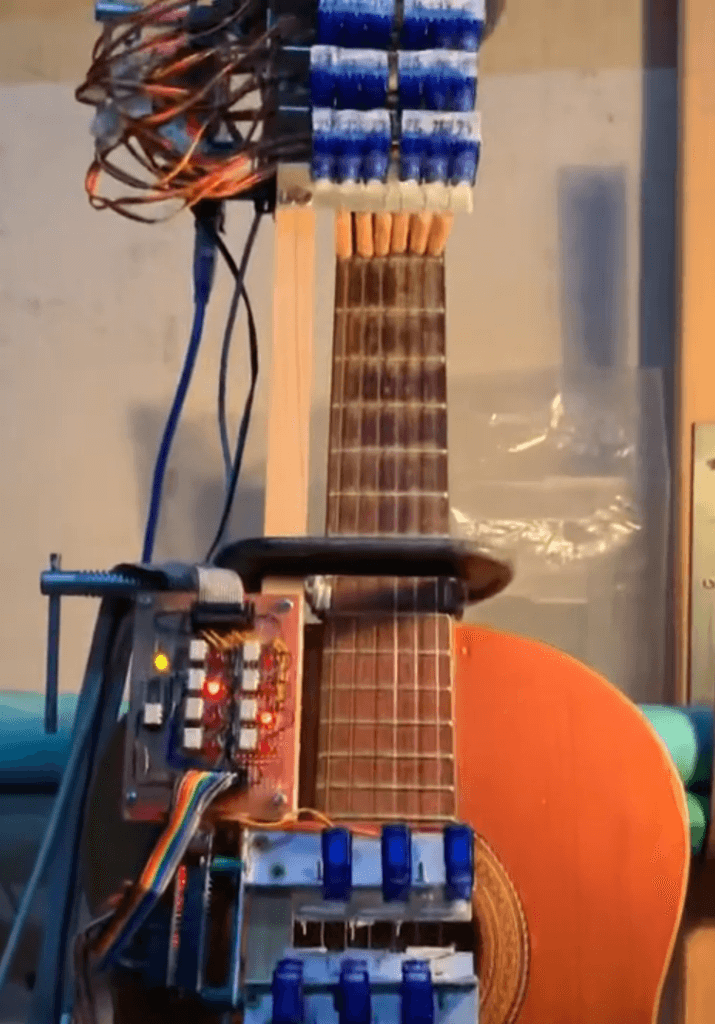 It consist of software written in G-Pascal for C64 and hardware interface on user port and hardware attached to guitar so his Commodore 64 can play on guitar 🙂

With attached hardware on user port Commodore 64 is controlling Guitar strings over servo motors.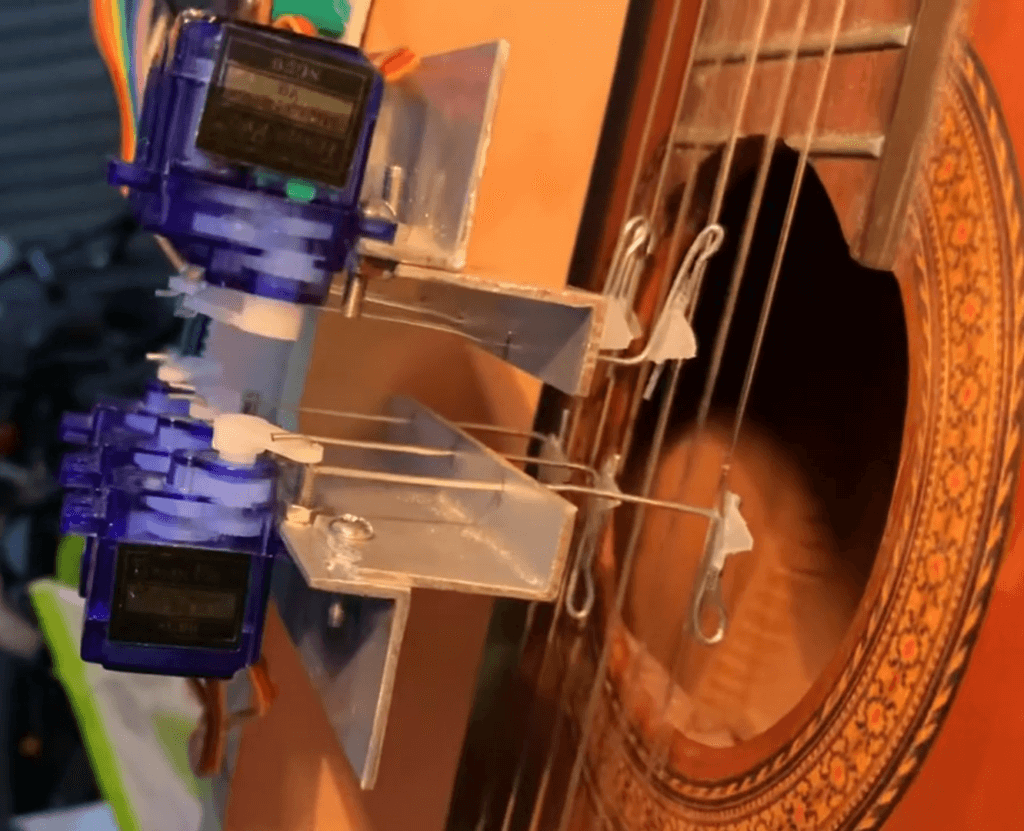 One set of servo motors are for sting tension and another set is to select string.
In bellow video you will hear how Commodore 64 plays happy birthday over Guitar 🙂
source: Steve Smit Channel
source:Steve Smit Demonstration At Sydney Amiga User Group Meeting
source:diyode magazine