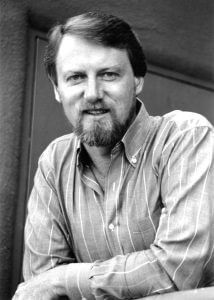 Gary Kildall was a pioneer of personal computer software. He wrote programming language tools including assemblers (Intel 4004), interpreters (BASIC), and compilers (PL/M). He created a widely-used disk operating system (CP/M). He started a successful company called Digital Research to develop and market CP/M, which for years was the dominant operating system for personal microcomputers. Some of you may remember Gary from Computer Chronicles.
In this excerpt Gary writes about his vision for bringing the new microprocessors into homes and businesses. In 1974, he invented CP/M, the first operating system that could run on these new desktop platforms. Soon after, he created the BIOS, which enabled CP/M to easily interface with different computer hardware.
CP/M became the de facto standard personal computer operating system in these early days and worked on many computers with z80 and Intel cpus even x86.
Download the book from COMPUTER HISTORY MUSEUM THE KILDALL MANUSCRIPT